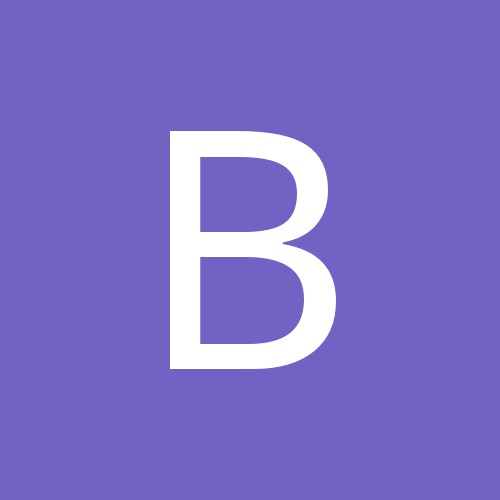 Content count

323

Joined

Last visited
Community Reputation
0
Neutral
About Bryant
Rank

1st Lieutenant

Birthday

06/21/1989
another character that was hinted at during 3rd E3....... ...Hes Blue and not apart of nintendo and hes celebrating his 15th birthday!

smash bros is smash bros, its just good. and Nintendo is also making a controler for games and it looks like a redone supernes controler with 2 josticks, and a gun holder to make the controler a gun!

Bryant replied to --/---/.-./.../.'s topic in Off Topic

Exact Same I have, should be easy.......or not :ph34r:

Ive now realized, me and EvilViking listen to pretty much the same genre and record lables. As Cities Burn "The Widow"

everyones all mad about the name CNC3: Tiberium Wars I personally like the change, shows the new direction with old and good concept. They arent just copying, they are expanding. If you read the article, they even tell you how tiberium expands, they seem really into it. Just hope Joe comes back, they need the true Kane. Also what sounds better Tiberian Wars Tiberium Wars Idk, it just seems like the secound is easier to say, and would be better for the new CNC fans of this age, the ones who havent played TS, TD.

Press Release (www.CommandAndConquer.EA.com)

is that the allied symbol on the orca? now to go buy it and scan the actual article so people can read it, unless someone else does it

Acceptance "Black Lines to the Battlefield" Kutless "Shut Me Out (Acoustic)" Anberlin "Paperthin Hymn" Hawk Nelson "The One Thing I have Left" man, I only have 16 gigs of music :(

Underoath "Writting on the Walls" Blindside "Caught a Glimpse" Emery "Studying Politics" http://www.toothandnailtour.com/

Underoath -"Some Will Seek Forgiveness others Escape" Demon Hunter -"Undying" Rise Against -"Swing Life Away" Silverstein -"Your Sword Vs My Dagger"

BloodSucker Pt. II by "As Cities Burn" http://www.purevolume.com/ascitiesburn

Underoath-A Moment Suspended in Time http://www.toothandnail.com

Anyone have a gamertag and want to hook up. Mine is Bryant21 Post yours here today!

Bryant replied to Monkey's topic in Off Topic

im just saying, christmas, christmas trees, and such have no religious background whatsover. Yet that cant use them in places due to political correctness?

Bryant replied to Accele's topic in Off Topic

actually alot of poverty in the US is due to minoritys if I recall my stats correctly. If America is such a crapy country, why are there so many people coming over hear across the ocean just to live hear? I have a couple of Immigrant friends myself, and they allways tell me how much better the US is compaired to Latin America. America May not be the "Best" but it is a great country none the less. EVERY country has problems and such that make people mad, so just get over it, dont get why so many people are amerhaters.