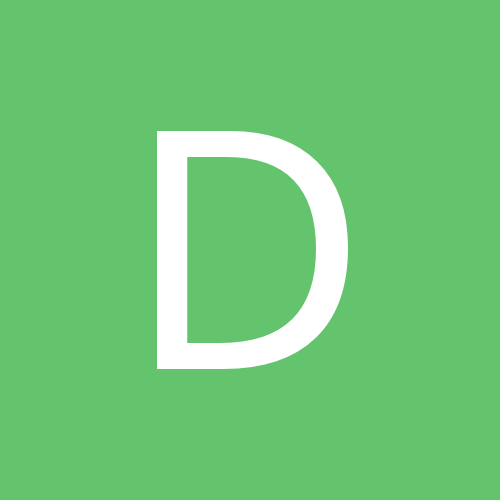 Content count

308

Joined

Last visited
Everything posted by [DK]PHIL
Sorry for the lack of updates, but one is better late than never. Blitzkrieg was meant to have been released this summer, as it is apparent from the previous update. As fate would have it Blitzkrieg was not released. Instead of giving a bunch of lame excuses I'll just post what we have been doing and start updating more frequently. I know you have heard it many times before, but we aren't far of from being done, which should be obvious from the screenshots, but whatever last bits are still missing has to be done. If it will take several months to do the remaining parts of Blitzkrieg, that is how long you will have to wait for the mod - I honestly don't think it will take that long though, but only time will tell. And I wish you all a Happy New Year! Regards, Philip

Well, We'll use this thread to randomly post screenshots from the mod, at least untill the release. Just to give an idea of how the mod looks now. I'll start with a battle between raminator and I, and I really liked the look of this tank engangement.. :

My exams were good, thanks :) Anyhow, I'm writing AI at the moment, and fixing the bridges in the game. The birdges will probably be the last graphical work, along with some bugs, I'll do, since I want to have the Mod released now. Once Uni starts again I will probably fade away from the modding scene once more, so expect a full explenation of how and when the release will go about by the end of the month.

The picture a few days ago was, in fact, referring to the coming release of the Blitzkrieg site and the coming release of the new version of the mod. Now, years after the release, we are about ready to release the next episode of the popular modification for Red Alert 2: Yuri's Revenge. We've therefore created a new site for the mod to enable for the smoothest release possible. The new version of Blitzkrieg will feature more new features and graphics than ever before, including all new sets of terrain, sounds and unit graphics. The next couple of days will bring a lot more information, this is simply to introduce you to the reincarnation of the classic of all mods for Red Alert 2, which set new standards through out the community, and even was a part of the foundations for this network. There's been attached one screenshot to this post , this is not a fair display of the true extends of the new version, as said; more will follow the coming days - much more. Stay tuned! I would however like to take this time to thank several people for having contributed a great deal to the mod, these are among others Mooman from the well-known MooMan's Corner, Major Gilbear and André from Team Revenge (Revora), Marshall of Purple Alert, Biohazard and raminator. You have made this day possible and I therefore want to thank you on my behalf, Derelict Studios and everyone who have ever been a fan of Blitzkrieg. Make sure to check out the works of these people, it is of the up most quality. Blitzkrieg Site

Hey, I apologise for the very sparse updates, but the past few months have been pretty intense for me and I do prioritise my exams at university higher than Blitzkrieg. I'm done the 17th of June though, so expect something to happen around then.

I've finished the damaged frames for the bridges - there're a few bugs, but they are easy to fix (Shadows etc.). Also the Churchill is visible, it has recieved an overhaul by Mig eater. Anyhow, have a look...

Well, there have been around six announced bomb threats against Jyllands-Posten's offices - I live like a mile from them, of all places - but they have all been phoney, and I'm sure there's been many more they haven't taken seriously. Security in Denmark is the same as always, according to PET (Politiets Efterretnings Tjeneste - Denmark's FBI/CIA) there is currently no reason to be on alert or tighten the security. Seeing Denmark in a game would be new. :D - In this context it would be, as pinbag said, bad taste. We have some very potent special forces (Combat Divers) highly praised by the American forces in Iraq, basically they go through the same training as the Navy Seals. Furthermore they also practice on Greenland, its Danish after all. Frømandskorpset - The official Danish site, it's in Danish though, the link below is probably more useful. Pictures They are heavily geared towards being able to be deployed using submarines and carry out missions underwater.

It's not a government institution, and while he's the official person of their group it's not possible to remove him from "office," as you say, since it would be to intervene in a private operation. Essentially that would be just as bad as censoring a newspaper in some sense. At the moment, the Danish Peoples Party - as some of you might know from the news - are looking into the possibility of accusing the imam of activities which is hurting the country in time of crisis. Essentially treason, but the last politician, also of the peoples party, who used that word actually got a court case on her neck, filed by the Islamic Society in Denmark ironically - this happened a few weeks ago, when they travelled around the Middle-east. There's a lot of mud throwing going on here at the moment, so I'm quite curios to see how everything will be perceived in a few months and how this turns out. The whole thing seems to intensify by the day.

Funny you mention it, there's a debate about the very thing at the moment. The problem is that many of the Imams have Danish citizenship - I don't know if Abu Laban has it, but he has been here for years so he might.

We don't hear much other than about this incident in Denmark, gets pretty tedious - these pictures were published in October last year! Anyhow, it's first after the Islamic Society went to the middle-east to get the attention of various governments and religious leaders that it has exploded into this mess. The problem is that it has spawned a lot of rumours, for instance people wrongly believe that the Koran have been burned in large stacks in Copenhagen and that we're prosecuting the Muslims. It's ridiculous. However, I do understand the concerns of the Muslims, but they do have to accept that in the secular societies of the West religion is a private matter and freedom of speech comes before religious taboos. It is interesting though, that people of societies where they have limited freedom of speech demonstrates against just that, freedom. Not to mention that in countries like Palestine, where we're sending millions of dollars in aid, they are boycotting our products. In various interviews it has been expressed by Muslims that the only thing which can ever settle this is if the newspaper - Jyllands Posten - is punished by the Danish state for having brought these pictures and the nation sends a sincere apology to Muslims around the world; even an editor of a newspaper in Saudi Arabia felt this way. Our cultures lie very far apart, and we've grown to recognise the right to say just about anything and we don't take offence by political nor religious satire, since it's mostly used in newspapers to prove or stress a point. The countries of the middle-east and Pakistan don't seem to comprehend the lengths to which freedom of speech extends in the West. If the Danish government was to apologies it would be to accept that there are limits - thus regulations of the press - to the freedom of expressing ourselves. People themselves, and Jyllands-Posten for that matter, should have the moral conscience not to bring such pictures, as they are very offending to certain audiences, but it is a moral obligation people themselves have towards others and not something which should be forced upon them by any state or institution. Going back to the Islamic Society of Denmark, the leading Imam, Ahmad Abu Laban, went on Danish television last night proclaiming that he would now try to commute to the Islamic world that Denmark had had no bad intensions and to settle the uprisings. However, it turned out that he later in an interview with Al Jazeera (Arabian TV-station) said the exact opposite and welcomed the support of the Muslim world. This is in my opinion an example that certain Imams have an interest in intensifying this incident to prevent integration - Ahmad Abu Laban have lived in Denmark for several years and all interviews he does for Danish television are still in English, he of all should try to integrate himself. It comes down to Voltaire; "I disapprove of what you say, but will defend to the death your right to say it."

I've been working on the damaged versions of the Bridge, and you can see how far I've gotten so far below. Along with the bridges you'll notice the new M16 and the modified Valentine Mig did for us. They look very nice, thank you Mig!

Mig, if you would like to update some of our voxels, then you're more than welcome - let's talk over MSN though, makes it easier. :) Now, more civilian structures - I would love to add more civilian structures, but it takes a lot of time and I think it' more important to finish the more important things first.

We never used a green Sd.Kfz 251 as a M16. The voxel in the screenshot below is the M16 we've always been using - it has been made bigger by Major Gilbear though. Mig, when are you gonna show us some new stuff from D-Day?

Ya, they are from Generals ZH

It is his work, it's along time since he did them though, like a year or so.

I've updated the roads again, this is a texture I did myself, it seemed darker when i did it. It's a little light as of now, but I guess it's all right, what do you think?

I updated the road, is this a no or a go? Personally I think it turned out fairly well, and I agree the old texture was quite overwhelming. Now I also find it easier to see the detail on the units, infantry especially. *Update: And here's one to show how it stands in contrast with the terrain, and what is actual dirt.

Well, the latting issue was sloppy work in FA2. The problems with the cliff and bridge pieces have, however, been taken care of.

Извините за отсутствие обновлений, но лучше поздно чем никогда. Блицкриг должен был быть выпущенным этим летом, это очевидно из предыдущего обновления. Однако не судьба - Блицкриг не был выпущен. Вместо того, чтобы давать кучу неубедительных оправданий я только предоставлю обзор сделанного и мы начинаем обновляться более часто. Я знаю, Вы уже услышали это много раз, но мы действительно не так далеки от того, чтобы все закончить, это должно быть очевидным от скриншотов, но независимо от того, есть мелочи которые должны быть сделаны. Если займет несколько месяцев чтобы доделать остающиеся части Блицкрига, именно так долго вы должны будете ждать мод- честно сказатъ, я не думаю, что для этого потребуется долгое время, хотя, время покажет. Желаю вам счастливого Нового Года. С лучшими пожеланиями, Philip

Hey, It's definitely a good idea, but the problem arises with the fact they shoot themselves down. I already lowered the altitude at which the fighters in the game fly - and it occurs they shoot themselves down when shooting. Furthermore, bombers fly at a higher altitude to make a more realistic representation of the planes and how they flew but also to make fighters more vulnerable to flak and bombers a little less. It would also look quite weird to have bombers fly, like Phoib said, ten meters above the ground. Now it could be quite interesting to make fighters able to engage each other, by using auto targeting and it would make up for some cool carrier fights - so I will defiantly experiment a little with your ideas. About the release, things are moving very slowly because of my studies and just life as a whole, but on the bright side we really aren't far from finishing. What is left to be done is essentially adding PD's rock the battlefield patch and improve the graphics a little. I don't know when it'll be done though, since I just don't have a whole lot of time - Christmas is coming though, so who knows what might happen then :)

And I've started University as well, even though there's only few things missing, few of us have the time to spare.

Does this mean you won't have acces with the navals in a regular skirmish gameplay, strictly on on naval war mode? Yes, that would be right

Yes, there'll be naval units in naval war mode, which is now available in skirmish (offline play). The idea of controlling trains was a good idea idea, but a very flawed logic ingame - they move now, but they'll only be eye candy. The allies superweapon has been altered, you'll have to build an "atomic research centre" which will allow you to construct a B-29, which can drop an a-bomb for you. there's a buildlimit of one on this plane and it has a long reload time to balance it with other superweapons.

There's a brand new AI, featuring Easy, Medium and Brutal on all three sides.

Well, André sig is of D-Day which is hosted at Ravora, that's why.