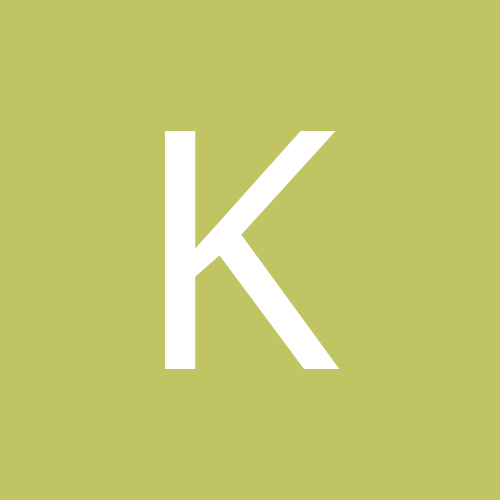 Content count

38

Joined

Last visited
Community Reputation
0
Neutral
About KidA
Rank

Private
have you even been on the forum? yeah, coldplay are great. i have the same name as the lead singer, chris martin. good for me, i kept using that fact to chat up girls but ever since the crazy frog song came out it doesn't seem to work anymore... bastard frog

i've just found a good website that openly takes the piss out of politicians, celebrities, police and dead stupid people. its not a terrorist site it just takes the piss, here's the link; www.freewebs.com/politik_uk the site doesn't look that great but it seems a good place to talk and 'vent your anger'

well, here's some previous work of one of my modders, i liked them, they're just examples of what he can do.. aerial view of trench detailed trench render detailed view of artillery cannons

fine, i was expecting that anyway. but do any of you actually decide who joins? when the person who does decide tells me the same thing you just did then I'll leave this forum for good, promise

This is probably going to cause a lot of criticism and insulting or even get this topic locked but Amnesiac Studios wants to join Derelict Studios. We can't get the support we need to help on our project, WW4. We only have 3 people left in our team (including me); they can both model really well and I'm learning how to INI code as soon as my exams finish by the end of this month. We've made a lot of planning and ideas on our project and don't want to quit so easily, we just want to see it through to the end. we'll understand if you don't want us to join you but don't flame this topic..

did i fuck, i asked if you registered on our forums. i was only asking for some help on our pet-project, not recruiting people. i'll just stop posting that anyway then, we'll get people to help us elsewhere

But it's not a serious commitment, the people who are interested don't have to join our team they can just help out. After it's finished they can go back to whatever they were doing before, they'll get mentioned on our site and given special thanks to in the credits of the mod but that's about it. If they want to join our team they're free to

But it's not recruiting, it's just seeing if people would be interested to help with this project, we're not asking them to join us

Amnesiac are making a pet-project before we start on our major project and this post is to get anyone who would like to help, this is not a recruitment, you don't have to join the team but of course there will be honourary mentions on our site and forum and in the credits of the mod. Our first idea is Metal Gear Solid 3 Zero Hour. This will appeal to MGS fans most but can still be fun to play for others. The player plays as the guard team (or the bad guys, whatever you want to call them) and has to build the treading nuclear missile launching tank, the Shagohod. He builds it through time and research and by getting points from killing the CIA agents that try to break into the base and destroy the shagohod. The player can control the guards and tell them where to patrol and what to do. He can build new units such as flying platforms, Hind attack helicopters, Support units and motorcycle troops. The CIA agents will come one at a time every so often and try to destroy the shagohod. th agents can't be seen by the player unless the agents have already been spotted by a guard or is out in the open. If the agent has been spotted then the player has some options he can take. He can raise the alarm manually, postponing research and production on the shagohod, send out support units to hunt down and kill the agents, send out members of the COBRA unit to do the same or put guards on high security. The player wins when he completes research on the shagohod and fires the nuke. He loses when an agent breaks into the base and destroys the shagohod. Those are the main guidelines of the pet-project, go to our forums and register if you wish to help.. Amnesiac Studios

Are there any navy units in B2? If there aren't, is there a navy units mod like for B1?

That's funny, i ask for modders and instead i got critics, strange. Maybe i should ask for people to take the piss out of me then all of a sudden i get 20-odd modders offering me their help..

Amnesiac Studios can't get any more modders for our project and we desperately need them. This topic is for anyone in Derelict Studios who is not busy and would like to lend a hand, not join the team. thanks No mod advertising.

ok then; Amnesiac Studios go to our forum for what positions we need.. plus, you must register first if you want to reply to anything..

Amnesiac Studios desperately need help with getting more modders for our team. We have a website for anyone who is either interested or curious; amnesiac-studios.cjb.net check it out; thanks

It does that on mine. Some of the buildings won't show up but if they don't show up in the game then re-set them to civilian buildings. Only civilian units and buildings will show up when you play it in skirmish.