After much long and hard work, comes the new demo for Atrigan Tank Wars (ATW), the tank combat game based off of AR2. The game has changed radically since it's last public release, and now I can safely say it is actually enjoyable. This demo comes with three difficulty variants on one sample level, and allows you to experience many of the main game's concepts and enemies. In addition, there is an unlockable and an easter egg to be found in this demo if you look carefully... kudos to the first ones to get them. (Without cheating. heheh.

)
So, because I'm lazy, here are two screens, because this is a hard game to screenshot just due to the nature of the gameplay;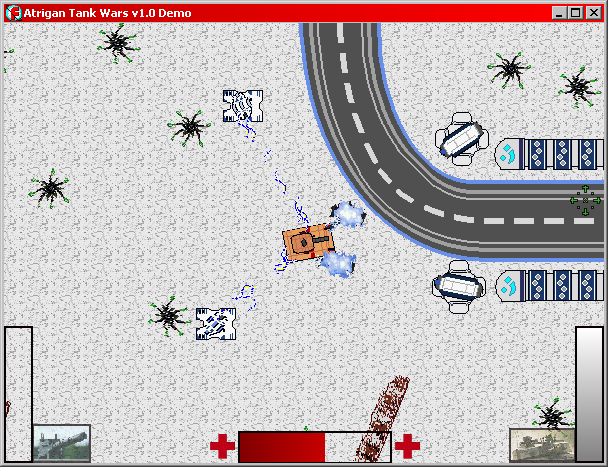 Get the demo HERE;
Demo Link
We have hosting! Hoorah!

This post has been edited by RedFox34: 05 January 2007 - 03:36 AM