Blitz2 Multiplayer Guide
First
We play on hamachi, which is a program that creates a LAN network over tcp/ip. No need for gamespy anymore.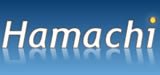 Get hamachi:
https://secure.logmein.com
. Install it, run it, and give it access in your firewall. Go to preferences (right button on hamachi) for settings - make sure ur hamachi name is the same as your ingame name.
2nd
Join a hamachi network, click on 'join existing network', or create a new one. I have made 2 networks for multiplayer:
name: Blitz2 Lobby1 (full)
pass: blitz
name: Blitz2 Lobby2 (full)
pass: blitz
name: Blitz2 Lobby3
pass: blitz
Do note you can only play with people in the same network
. Create a temporary new one if you have too (it's easy), and perhaps delete it afterwards to prevent pollution. Also you can go offline/online in each network, which prevents lag. The blitz official networks are maintained by DirtyHarry, contact him if you can't get access. Inactive players will be removed regularly. Please post a message here if you intend to use our hamachi networks - otherwise you can be removed without warning.
3rd
Start blitzkrieg, go into options, and chance your LAN-ip to the hamachi ip (the 5.111.111.111 or something address).
4th
Go to multiplayer in blitzkrieg, and select NETWORK instead of GAMESPY.
Now you are all set.
5th
Get connected with other players by signing up to the
active player list
with your xfire info. Download and install xfire, and add all the people on the active list. Then make a new room in xfire, or join the infamous 'blitz tonite' room. Invite all the friends you see on xfire into the room, and tell them
the exact hamachi network + pw they need to join in order to play with you - create a new one if necessary.
6th
Go Forth and Lay Waste to your infernal Blitz2 Enemies. Report bugs, suggestions and prayers to Derelict Studios into the <b>Support forums</b>. Have fun!
This post has been edited by DirtyHarry: 13 September 2010 - 11:03 AM