After reading a request on how to make reflective surfaces, I decided to share some of the alchemy to turn bitmaps into quicksilver

A test sample of what you can achieve: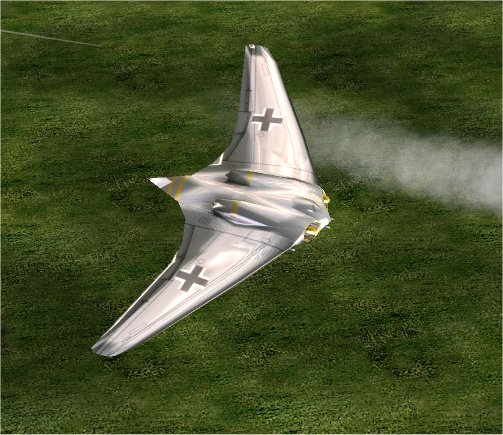 [shamless PR]
Blitz2 will include several superb "silver birds" that will display some of the graphic quality you've been missing in generals...
[/shameless PR]

Now the way to do it :
A reflective surface is in fact a composite of 2 bitmaps: one bitmap with what you could call a "normal" texture and one that will serve as reflection.
You need to adjust the texture settings on 3 levels:
-Vertex Material
-Shader
-Textures
You start in the textures tab, by assigning your regular texture bitmap to the "stage 0 texture". For stage 1 you need a nice looking sky or environment bitmap. While still on stage1 set the pass hint to "environment map".
Then jump to Vertex Material and choose "WS environment" for stage 1 Mapping. It is by far the best looking.
Get to the Shader tab now and set the advanced option like in the picture.
STEP 1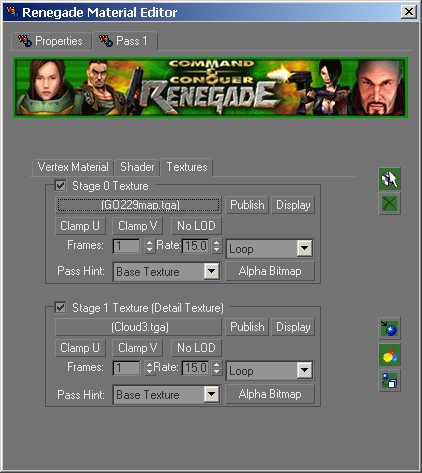 STEP2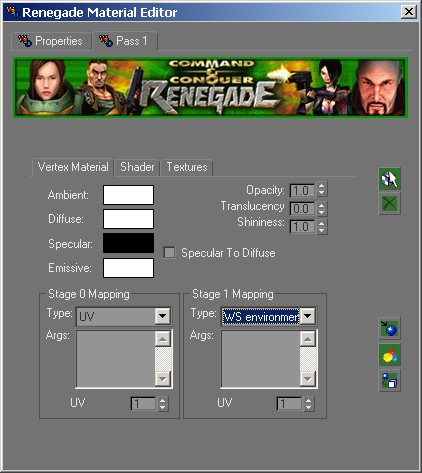 STEP3
In some cases you're better by setting Pri Gadient = Modulate